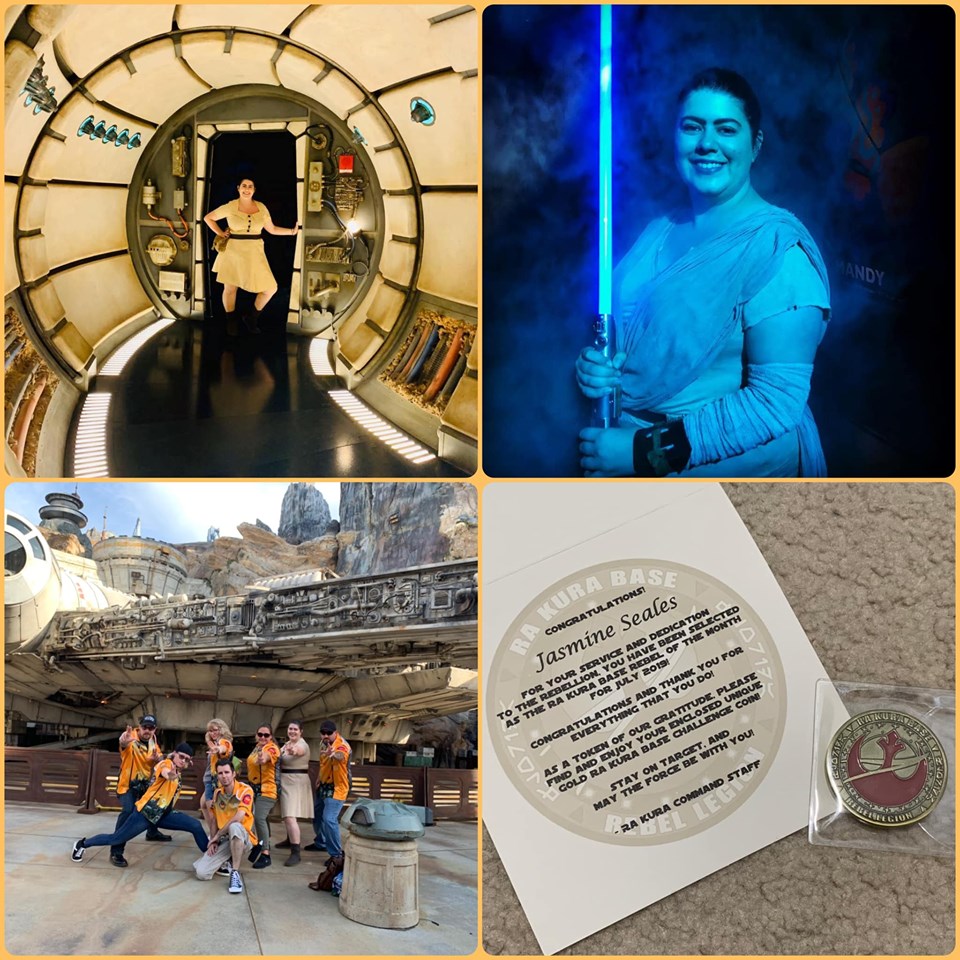 Calling all Rebels!
Please join me in congratulating Jasmine Seales on being chosen as our Ra Kura Base Rebel of the month for July 2019!
This recognition has been too long in coming for such a dedicated and hard-working Rebel! Jasmine's devotion and love for our club and trooping is clear to see, and anyone who meets her can immediately tell just how much she loves and enjoys what she does!
Jasmine Troops whenever she can, quickly climbing the Troop Tracker leaderboard and always arriving with her costume perfectly on point and a smile on her face. Jasmine's charisma and enthusiasm when in character, combined with her costuming standards and commitment, are a perfect example of what we should all be striving for!
For these reasons, we were also thrilled when she agreed to join the base Command Staff. Jasmine proudly serves as the Regional Captain for the West (Tampa) area, helping organize events, coordinate with our 501st family and helping new recruits and prospective members however she can. She is also a regular and reliable contributor and volunteer at conventions whenever help is needed.
It's hard to sum up everything this amazing Trooper does for our base in just a few paragraphs, so suffice to say this award is well deserved and we are lucky to have her!