Jedi?  Rebel Pilot?  Wookiee?
We've got them all!  Research, create, build and improve your costumes in a place where costumers with similar passions share skills, tips and ideas.
---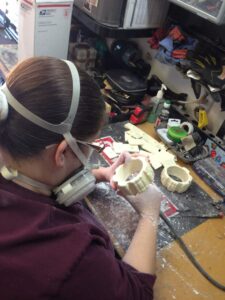 The Rebel Legion celebrates creating, owning, and wearing the costumes of the Hero, Rebel and Republic forces as featured in any of the Star Wars films, the Expanded Universe (EU), un-used conceptual art for the films, comics, books, games, and television shows based on the licensed LFL Star Wars saga material. To capture the magic of these characters, our goal will always be the accurate presentation and portrayal of these costumes.
Costumes approved by the Rebel Legion include, but is not limited to, costumes seen in films (created/produced/distributed) by Lucasfilm, LLC/Disney, comics, books, games, television shows and other source material from licensed LFL/Disney based on the Star Wars saga.  These costumes include any character from the Star Wars universe.
Costumes that are prevalent in the Star Wars universe, that are iconic and include costume components that are readily recognized as belonging to that character class are eligible for Rebel Legion membership. Costumes Standards that allow for some variability include (but are not necessarily limited to): Generic Jedi, X-Wing Pilots, Generic Wookiees. For these costumes, there are a set number of components that are commonly seen with each character, but there is enough variability seen from character to character to allow for a small degree of customization.
All Legion members must have one Rebel Legion approved costume.
---
Quality:
Materials for the costume must look similar to items in the costume's source/reference. Materials and craftsmanship must be of a professional quality.
A costume cannot simply be a collection of found clothing (i.e. a bathrobe and a karate uniform does not qualify as a Jedi costume).
The costume should look professional and be clean and in good condition (with weathering/wear only where appropriate).
---
Would you like to make or wear a costume to get involved? Please see our costuming standards and costume reference galleries.